Family matters are often sensitive matters. They are not just some feuds between people but with someone close to your heart. Sometimes delinquency of any one family member turns to be unacceptable which compels hiring a lawyer. Family lawyers play a vital role in managing everything from legal paperwork to the grueling case documents.
You need a lawyer when you see that you are facing some legal family problems like divorce, property issues, custody, etc. Seeing and choosing a good lawyer could be a time-consuming experience.  These guidelines mentioned below can assist to find you an experienced family lawyer.
Make a List
: 
Checking the profile of the lawyer is very important to know who is suitable to handle your case. For that first, make a list and see which family lawyers are available in your area. When you are appointing a family lawyer, there is personal and official information that you need to share with them. Initially, it is necessary to find out their qualifications and experiences, then allow the lawyer to make legal strategies.  
Look for the family lawyer Experience:
Relating to family matters a professional lawyer is a primary requirement. But when it comes to legal family issues, it is necessary that you talk to a person who has years of experience. Family lawyers who have experience working in this field would be able to win the argument with bigger shots at success. A family lawyer who has already interacted, dealt with different family issues solved their problems successfully would be able to provide you with realistic and acceptable solutions. 
Availability:
Always check whether the lawyer would be available whenever required for the case proceedings. Lastly, you do not want a lawyer who has too much on their table, making it impossible to provide you with quality time and leading to delay in the management of the legal family issues. A good lawyer always gives you time and listens to all your conversations to make sure that they have enough evidences. This increases your caches to win a case. Choose family lawyers who have enough time for consultations and would be there for you when required. 
Rates:
Before you decide whom to choose as your family lawyer, it is crucial to know if their fees or charges are at a nominal rate. Some family lawyers would charge fees as per seating while some would do it per month. Once you are done with the background check, qualification, experience, and consultation, see whether you would be able to afford them based on their charges.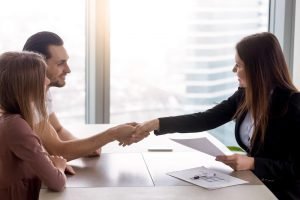 Experienced family lawyers often ask for high pay because of their experiences and the number of won cases on family issues. A comparative study of lawyer charges is necessary for respect of experiences.  Based on the research you will get an idea regarding which family lawyer would you be able to afford, and which one would be unaffordable. 
Certification:
One should check the eligibility of the lawyer if he/she has the certificate of representing in legal family issues. Providing you with valid law practicing certificate are important. Certificates can provide you an idea about the area of expertise field of the lawyer. As professional and qualified, family lawyers will be able to place appropriate arguments, in front of the court.
If you want, then meet them personally and decide regarding them. The lawyer should always fulfill the requirement, so see whether they are suitable for you or not. 
Conclusion on family lawyer
This how you get the best family lawyer for yourself. Make sure that you are open with them regarding all your problems so that they can collect enough evidences to proof and help you win the case.
About author: I am Anna Wrench, a knowledgeable and qualified blogger. Here you can see my skills which give you brief ideas on understanding the concepts of "How And When To Hire The Best Family Lawyer?". I adore writing a blog on many topics, like Home Improvement, Automotive, Business, Health, Lifestyle, Entertainment, Pet, etc. 
(Visited 58 times, 1 visits today)