Romance should alive all the time. Love should be shared every day. With the rise of coronavirus pandemic, doctors and medical experts urged the public to stay away. Social distancing was the term used to educate masses to keep a distance while meeting. Travel was banned in many countries, while the public was restricted to their homes. It poses a great challenge for people that were in a long-distance relationship.
People who were in long-distance relationship sometimes forced to remain apart. The worst thing is that they even don't know how long it will continue. It was ok till changing the lifestyle and plans but travel restriction has made it almost impossible for couples to meet.
People who were in a long-distance relationship know how to spend time without seeing each other. They know better how to keep the romance alive for many days without meeting. However, with little expectancy about the duration of lockdown, it is creating problems for even them. They don't know when and how will they meet. It is quite difficult for them to keep their love charged.
There are a lot of things that couples should do to keep the romance alive, love bond strong and self-improvement. They should openly talk about their concerns with the other partner. Discussing missing each other is a good thing.
Life may be looking very strange nowadays. However, there are many things to do to ease the pain of keeping apart. Texting, calling and video chats are not enough. Here we will discuss some tips that will help you to keep your bond strong with your partner.
Listen to beautiful songs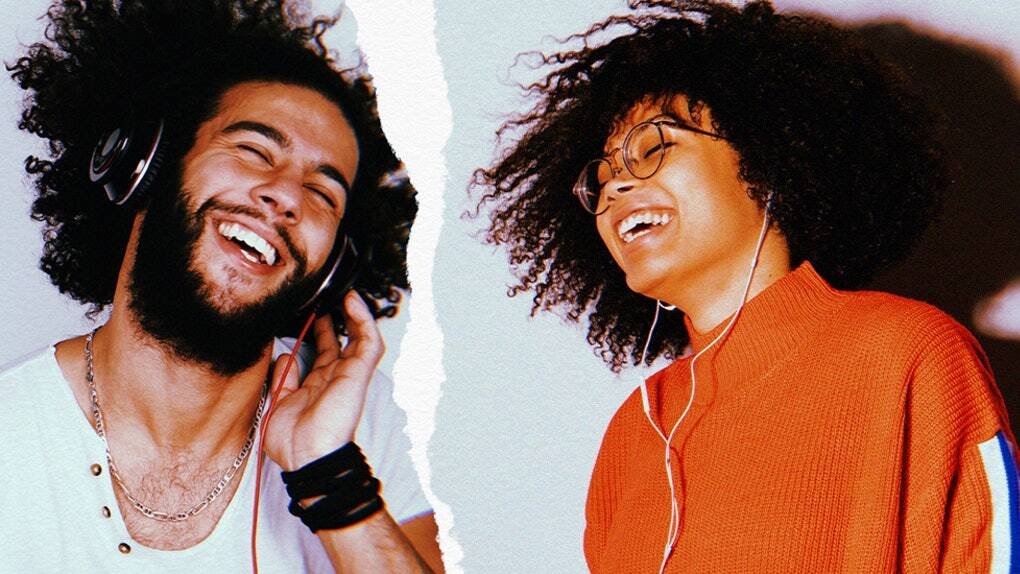 Songs are a great way to know about your feelings. Many people go in-depth with the songs. You should keep listening to the songs that were loved by both of you. Your first song together, the songs on which you danced together, his/ her favorite song and several others. When you keep listening to these type of songs, you will feel better about the other partner.
Cook the Same meal
This is the perfect thing to do in the lockdown. While many people are utilizing the quarantine time to polish their cooking skills, it is a great idea to enhance romance. Select a meal and cook at the same time as your partner. A video call will be a nice idea to not only keep in touch but also experience the same fun.
Watch the same TV show/ movie
If there is something on TV that you both like, it is a good idea to watch it together. A movie that inspires you both is also a good idea. After watching the movie, share your thoughts with the other partner. Listen to their views about the show or the movie. It will help you a lot in keeping the conversation active.
Send romantic videos to each other
This is another good idea. Videos are a nice way to express what you are feeling. When you send a romantic video to your partner, that person actually feels you near them. Make a routine to share the best romantic movies with your partner. If the other person is also sharing his/ her favorite content with you, it is working in your case.
Visit the same place virtually
With the latest tech, it is not necessary to visit a place in person. There are a lot of options available online to do so. Navigate in the Google Maps, watch videos on YouTube, surf website and explore the same place with your partner. Discuss the things you liked the most and ask about their liking.
Plan a trip after the lockdown
Lockdown will end sooner or later. It is a good idea to plan a trip in advance. Be it your favorite restaurant, favorite park, food street, shopping mall or any place, plan for it. Discuss it. Share related pictures and remain prepared to visit that place as soon as the pandemic ends.
Play a game together
This is an awesome idea if both of you like the same game. Being on the opposite side, playing the same game is the best thing to refresh the love between both of you.
Master the dirty talk
When you can't meet, dirty talk is your strongest weapon. Be it chat, voice notes, audio call or video call, use it wisely. Keep the conversation alive.
Talk about your favorite memories
No one knows when the pandemic will end. Talking about your favorite memories will keep the chat active. It will also let the other person know that you care about the beautiful time both of you spent together.
Send sweet notes
Be it morning and night wishes or romantic quotes, it is important. Send them time to time to your partner so they know that you are very important in their life. It is a nice way to tell them that you are missing everything.
(Visited 67 times, 1 visits today)