In the midst of all of the excitement leading up to your wedding, a prenuptial agreement may be the last thing you want to think about. You may fear that planning for a potential divorce will ruin the romance of the moment and the state of your current relationship, or you may question whether a prenuptial agreement is even necessary given your financial situation. However, a prenuptial agreement can be a good choice for many couples, and it is important not to dismiss the idea outright.
If you have never created a prenuptial agreement before, you may have misconceptions about them. An experienced Naperville family law attorney can help you better understand the benefits of a prenuptial agreement and whether it is the right option for your marriage. With the right approach, it is possible to reach an agreement that works in both partners' favor.
As you consider a prenuptial agreement, here are 10 important things to know about them:
Prenuptial agreements are not just for couples who expect to get a divorce. If you know that a divorce is in your future, chances are you would not be getting married in the first place. While a prenuptial agreement can address contingencies in the event of a divorce, it can also clarify each partner's right to manage and use certain properties throughout the course of the marriage.
Prenuptial agreements can be beneficial in second marriages. Second or subsequent marriages often occur later in life, when the partners have already accumulated substantial assets and may have children from previous marriages. A prenuptial agreement can help to specify which assets will be considered non-marital property and ensure that each partner maintains properties that they want to pass on to their children.
Prenuptial agreements can define marital and nonmarital property. In Illinois and many other states, assets acquired by either spouse before the marriage are considered non-marital property, whereas assets acquired by either spouse after the marriage are usually considered marital property, which must be divided between spouses in a divorce. A prenuptial agreement can clearly delineate which properties, both currently owned and acquired in the future, will remain the sole, non-marital property of one partner.
Prenuptial agreements can make for an easier division of property in a divorce. Your prenuptial agreement can include a plan for how marital property will be divided if you get a divorce in the future. As long as the plan in your prenuptial agreement is equitable, this can help you save time, money, and energy that would be spent on negotiation or litigation during the divorce process
Prenuptial agreements can provide for spousal support. Your prenuptial agreement can also include provisions for spousal support payments in the event of a divorce or separation, which can be a good idea if there is a significant imbalance between the partners' income or assets going into the marriage. This can make it possible for both spouses to maintain their accustomed standard of living even if the marriage ends.
Prenuptial agreements cannot address child support, custody, or parenting time. You should not attempt to address decisions related to current or future children in your prenuptial agreement. Questions regarding financial support for children, how parental responsibilities will be shared, and how parenting time will be divided must be settled at the time of a divorce to ensure that the resolution is in the best interests of the children in their current situation. You should also ensure that other terms included in the prenuptial agreement would not detract from either spouse's ability to contribute to child support.
Prenuptial agreements only take effect upon marriage. While you and your partner may sign your prenuptial agreement before your wedding day, it will not become legally enforceable until you are legally married. This means that if anything goes wrong, and your relationship ends before you get married, you would not be bound to the terms that you agreed upon.
Prenuptial agreements must be signed willingly. If either partner is coerced or manipulated into signing the prenuptial agreement against his or her will, the agreement will not be enforceable. Before going forward with a prenuptial agreement, it is important that both partners voluntarily consent to the agreement while having a full understanding of each other's assets, debts, and overall financial situation.
Prenuptial agreements that cause undue hardship may be unenforceable. If the terms in your prenuptial agreement regarding the division of property and spousal support would place an unfair burden on either spouse at the time of a divorce, the agreement may be unenforceable in its current form, or the court may order additional support outside of the terms of the agreement.
Prenuptial agreements can be modified. When creating your initial prenuptial agreement, it is often difficult to predict the future. You may find that as your marriage goes on, the original terms no longer apply to your current situation in the way that you would like. If either spouse experiences a significant change in income or assets, or if your family grows with new children, you may wish to amend your agreement to reflect these changes. This is possible as long as you and your spouse agree to the changes. It is also possible to create a postnuptial agreement after your marriage, even if you did not have a prenuptial agreement in place.
Armed with a better understanding of what prenuptial agreements are and what they can and cannot do, you may feel more comfortable raising the subject with your partner. When you work with a Wheaton family law firm to create a valid prenuptial agreement, you can enter your marriage with peace of mind knowing that your assets are protected. Even if you decide that a prenuptial agreement is not for you, starting the conversation can lead to an open discussion of finances that helps you and your partner understand each other's needs and set goals together. In either case, you can hopefully avoid future arguments and enjoy a long and healthy marriage. And, in the unfortunate case that you decide to get a divorce, you can take comfort knowing that you have a plan to minimize stress and uncertainty.
About Author: Tricia D. Goostree knew she wanted to be an attorney when she was 10 years old. After being accepted to the John Marshall Law School with a Dean's Scholarship, Tricia added excellent writing skills to her love of working in the courtroom. Tricia is the founder and managing partner of the Goostree Law Group, P.C. – Naperville family law attorney  in St. Charles, Illinois.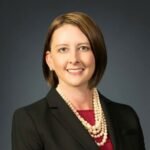 (Visited 23 times, 1 visits today)